Puji Si Kuan Yin Temple, Pu Tuo Shan

I have visited this beautiful temple during my 1993 TCM internship stay at the Zhejiang Hospital of Traditional Chinese Medicine, Hangzhou, Zhejiang, China. I am sharing this picture article with you to show you the historical and energetic significance of Kuan Yin, the Bodhisattva of Compassion, to most Chinese Buddhists and everyone who are on the path to liberation.
Putuo Shan, the lowest of China's sacred mountains, is located on a small island of only twelve square kilometers, five kilometers east of Zhoushan island in Zhejiang province. The peak of Putuo Shan, meaning 'beautiful white flower,' is 291 meters above sea level and is reached by a stone staircase with 1060 steps. A holy place before the arrival of Buddhism, the island is full of mystic caves, tranquil valleys, overhanging cliffs and golden beaches.
Putuo Shan and its temples are sacred to the Bodhisattva Avalokitesvara, a goddess of compassion. Legends tell that Avalokitesvara attained supreme enlightenment upon the island and that Sudhana, another Bodhisattva, came to Putuo Shan to pay homage to Avalokitesvara. Mount Putuo first became a Buddhist Sanctuary during the Tang Dynasty. Legends tell of an Indian Monk, arriving late in the 9th century, who had received instruction and a seven-hued precious stone from the Bodhisattva Avalokitesvara. In 916, the Japanese monk Huie was stranded at Mount Putuo while bringing a statue of Avalokitesvara from Mount Wutai to Japan. He prayed to the Goddess for help and his call was answered. In gratitude he built at temple upon Mount Putuo to enshrine the statue of the Goddess he had been carrying. This is the so-called Bukenqu (Reluctant to Go) temple in Mount Putuo. Hsuan Tsang, the celebrated monk of the Tang Dynasty is also known to have visited Putuo Shan on his pilgrimage to India.
Avalokitesvara (also known as Kuan Yin or Guanyin) was originally a male Bodhisattva in India and Tibet, who changed gender after reaching China. Since the Yuan Dynasty, the image has gradually been converted into that of a young woman, and in Putou Shan she is sometimes depicted holding a vase in her hand, pouring out holy water to ease the suffering of people. This Bodhisattva, in either of its gender forms, is a deity of mercy and gentleness, and its association with Putuo Shan, according to the author's general theory, indicates that the energetic character of this sacred place is conducive to the development of compassion in the human heart.
The three major temples on Putuo Shan, Puji, Fayu and Huiji, are among the most impressive and elaborate of temples in China. First built in 1080, during the reign of the Northern Song Dynasty, the Puji Temple covers a space of 14,000 square meters and has nine halls, twelve pavilions, and sixteen chambers. Chinese legend has it that Avalokitesvara was born on February 19th of the lunar calendar, achieved enlightenment on June 19th, and achieved nirvana on September 19th. On these dates, pilgrims from all over the country congregate at Mount Putuo to pay homage to the Goddess. A festival of Kuan Yin on or around April 3 also draws many thousands of pilgrims. A folklore tradition on the holy island says, "Every nook and corner of the mountain contains a temple, and a monk appears whenever someone has lost his way."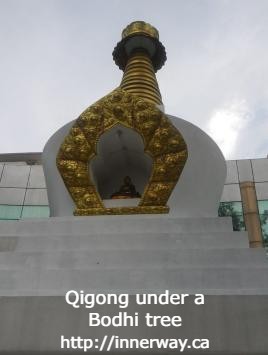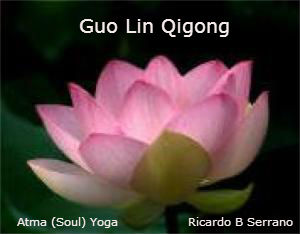 References:
Origin of Lady Kuan Yin, the One who Hears the Cries of the World
The Meditation and Qigong Mastery book at https://www.amazon.com/dp/0987781901
Return to Oneness with the Tao book at https://www.amazon.com/dp/0987781960
Return to Oneness with Spirit through Pan Gu Shen Gong book at https://www.amazon.com/dp/0987781979

Keys to Healing and Self-Mastery according to the Hathors book at
https://www.amazon.com/dp/0987781987

Return to Oneness with Shiva book at
https://www.amazon.com/dp/0988050218

Oneness with Shiva book at
https://www.amazon.com/dp/0988050226

The Cure & Cause of Cancer book at
https://www.amazon.com/dp/0988050234

To order the Maitreya (Shiva) Shen Gong & Omkabah Heart Lightbody Activation DVDs with shipping, cost $60, with a 2-page Healing Conscious Mind Encodements (pdf) enclosed, please click the Paypal button below:


Home | Accomodation | Highlights | Links | Contact Us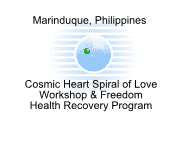 North Vancouver, B.C., Canada Tel: 604-987-1797
May 12, 2004 © Ricardo B. Serrano, R.Ac.