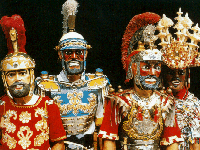 Marinduque is an island which comprises of 6 towns: Sta.Cruz, Torrijos, Boac, Mogpog, Gasan and Buenavista. Marinduque is an agriculture province with palay (rice), coconut, banana, corn and cassava as its principal crops. Its major economic activities include fishing, farming, trading, cottage industries and services. The bodies of water around Marinduque are rich fishing grounds for both commercial and deep-sea fishing.

You can travel by plane thru the Airport located in Gasan or by boat thru Lucena Dalahican to Balanacan, Mogpog, or thru Lucena via Sta. Cruz Pier - Sta. Cruz, Marinduque. At Lucena Dalahican Terminal, you can either travel by Bus or Tamaraw FX which will drop you directly to your home whether it is Manila, etc.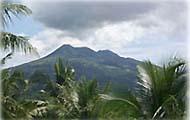 You can bring your car or truck loaded in a big vessel bound to Balanacan Pier, Mogpog, Marinduque. Be sure that you bring the necessary papers such as vehicle registration to get a boarding permit for a fee from the Custom Agency there.
You don't have to worry about getting to Buenavista and the other towns of Marinduque because as your tour guide I'll be with you all the way back and forth.